Insulated or non-insulated, transparent or opaque, Overhead Door Company of Akron offers a variety of commercial-grade sectional doors.
INSULATED SECTIONAL STEEL
Insulated sectional steel doors are the ideal solution for any business that requires temperature control; such as warehouse facilities, storage units, restaurants, fire stations, and municipal buildings. We offer an array of medium-duty and heavy-duty options for any commercial or industrial sectional door application.  Insulated overhead doors work to keep cold air in or out, depending on the need. In addition to the thermal benefits of insulated doors, they also provide quieter function and sturdier construction when compared to non-insulated alternatives.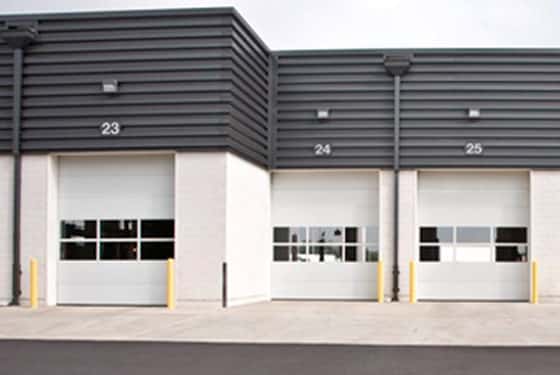 non-INSULATED SECTIONAL STEEL ​
Non-insulated steel sectional doors offer security and  functionality for a wide-range of commercial and industrial applications.  When you do not require thermal or sound dampening benefits, you may consider the value and efficiency that non-insulated overhead doors provide.  The design of these doors offer strong, durable and versatile features for medium-duty and heavy-duty project requirements.  Call us today for a quote.