Explore hollow metal doors and various locks that deliver innovation, craftsmanship, and quality.
Chase Doors is the world's oldest, largest, and most progressive manufacturer of double-acting impact traffic doors and specialty doors that fit perfectly within our Product Portfolio at Overhead Door Company of Akron. Chase has expanded its line of doors to include impact traffic doors, double-acting swing doors, strip curtains, PVC vinyl rolls, corrosion-resistant doors, fiberglass doors, cold storage doors, sliding fire doors, sliding service doors, pharmaceutical doors, bug screen doors, vinyl roll-up doors, industrial curtains, and air doors.  With a wide range of options, like widows, kick plates, gaskets, and bumpers; we can help you find the right solution for your project.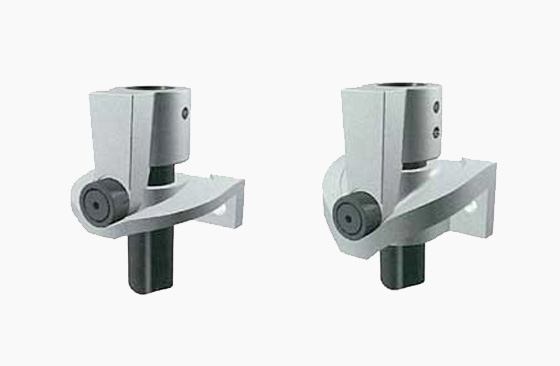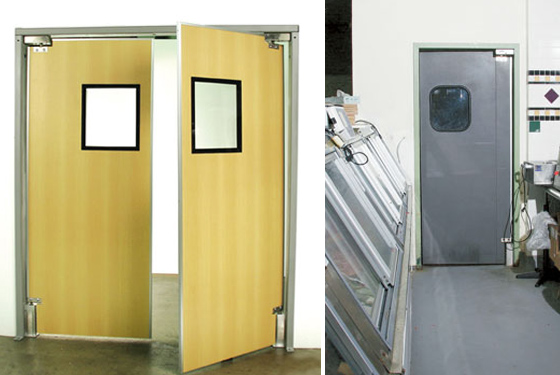 At Overhead Door Company of Akron, we offer a full line of products that represent the pinnacle of innovation, craftsmanship and quality. We are proud to carry Mesker hollow metal doors, frames and hardware for the commercial, industrial and institutional construction markets.
Mesker Door, Inc., the Oldest Hollow Metal Company in America, has been a distinguished leader in the building industry for more than 145 years. Superior quality made and manufactured in the USA, and Mesker's no compromise values and exceptional customer service have made them a distinguished leader among architects and contractors.
We carry Tubelite architectural aluminum entrances, storefronts, mid-rise curtainwalls, and operable windows for commercial construction.  Our professional installation has served retail, educational and institutional applications.  We offer a variety of standard sizes and hardware options for glass thicknesses up to 1". If your project requires a storefront or curtain wall system, call us today.  Our systems can be installed for up to six stories, and are available in a wide range of colors and options.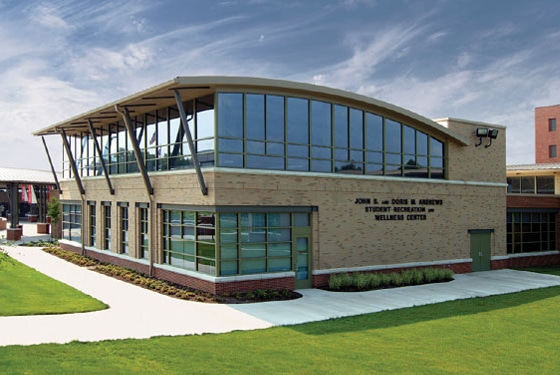 ELECTRONIC PUSH BUTTON LOCKS
We have the full link of Kaba electronic access controls for commercial and industrial security and pass doors. These products provide additional features beyond mechanical access control, and accommodate simple programming at the lock, or more advanced applications requiring software management for whole building security doors. Available with PIN or card access and entry scheduling.  This enterprise door security solution can expand to multiple facilities, covering thousands of doors.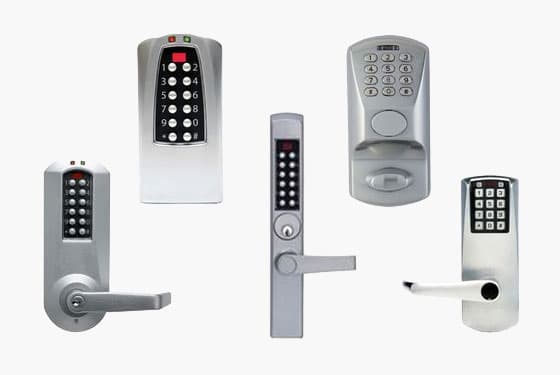 Simplex mechanical pushbutton locks offer a convenient way to control access between public and private areas. There are no keys or cards to manage, no computers to program, no batteries to replace, and combinations can be changed in seconds without removing the lock from the door.  If you need a solution for entry door security at a great value.  Call us today.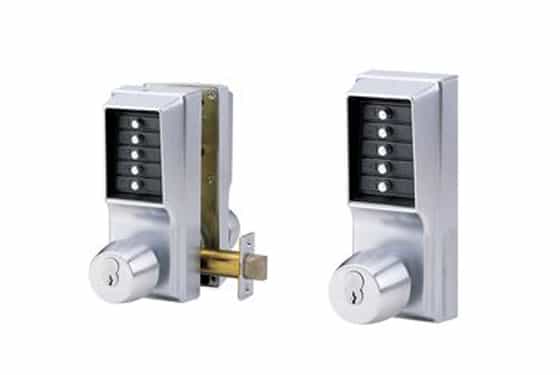 At the Overhead Door Company of Akron, we offer the full line of exit devices, by Dorma.  This door hardware solution provides reliable and  secure door action for egress doors.  Our panic hardware catalog complies with all applicable fire and life safety code requirements. Narrow and wide stile exit devices are available in rim, mortise and surface or concealed rod configurations in both fire-rated and panic-rated versions.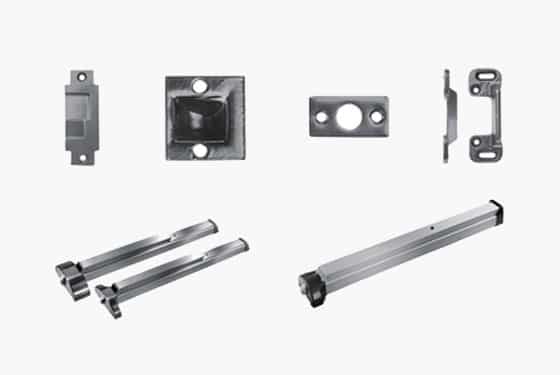 Schlage products are built for durability so that you never worry about the strength of your security.
Heavy, premium metal construction and an anti-pick shield make Schlage deadbolt locks strong, and our patented Snap & Stay™ Technology makes them easy to install. Browse our selection of secure deadbolts, available in a variety of styles and finishes, to find the right lock
When it comes to Design Hardware's Commercial Locksets, we give you the customer the flexibility, functionality, and durability you desire. Offering multiple finishes, lever options, and trim selections, our goal is to provide the customer with a wide variety of easily accessible commercial locksets which can be used for broad range applications. Whether it's our high level security M Series Heavy Duty Mortise Lock, our heavy-duty X Series Cylindrical Lock, or our Z Series Grade 1 Cylindrical Lock, Design Hardware gives you the best in selection. So no matter the application, from schools and factories to less-trafficked offices or residences, Design Hardware gives you the key to unlocking a vast array of commercial locksets manufactured at the highest level of quality.