You want a garage door that is durable, stylish, and cost-efficient. Our team can help you make the best pick for your home and deliver professional installation.
SIGNATURE CARRIAGE COLLECTION
​Enhance the artisanal tradition of your home with the Signature® Carriage Wood Collection. These wood garage doors will maintain the original character of your dwelling while adding the rich finish of carefully crafted wood to the exterior. Bring your imagination. Whether you envision rustic passage, modern access, or romantic gateway, this collection is devoted to elegant beauty paired with uncompromising craftsmanship. These doors provide the swing-out appearance of a historic carriage house while offering the convenience of an overhead garage door. Choose from the best wood species and stains. Select from dozens of design and window style options. Or, create your own masterpiece by sharing a unique vision for your door with us. The workmanship and handcrafted artistry of these custom garage doors makes them exceptional. Know that the quality construction of these doors will sustain weather and trends.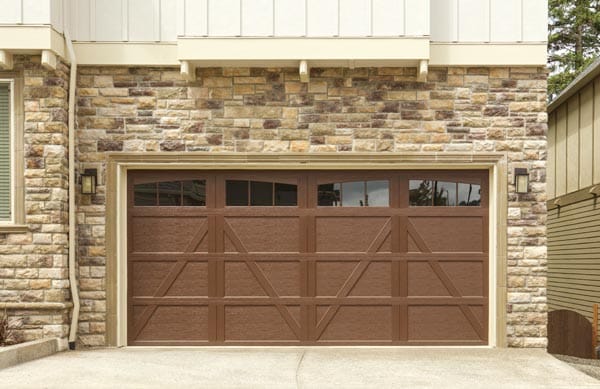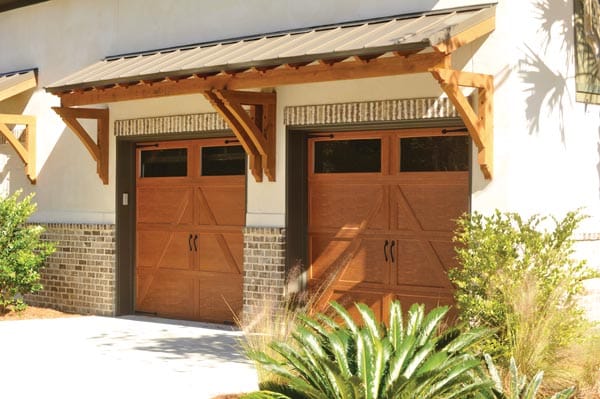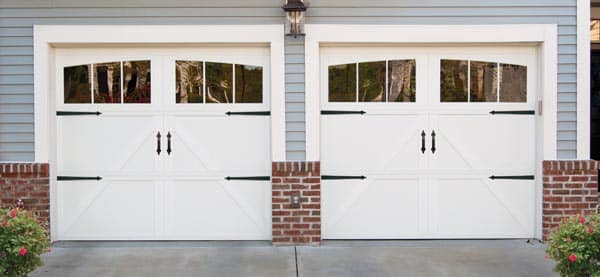 TRADITIONAL WOOD COLLECTION
Display your traditional yet timeless taste. The Traditional Wood Collection offers wooden garage doors available in two unique designs, flush panels or rail-and-stile. The versatile look of wood reflects a timeless appeal that can enhance classic or contemporary design. This affordable collection provides options in material, panel design, pre-primed or unfinished options, and window styles that will complement your design selections while brightening your space. Our commitment to quality construction means that you will enjoy your garage door for years to come. Let the beauty of wood accent your home.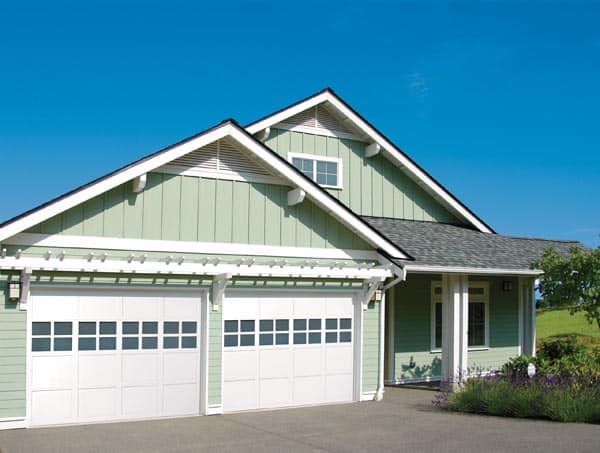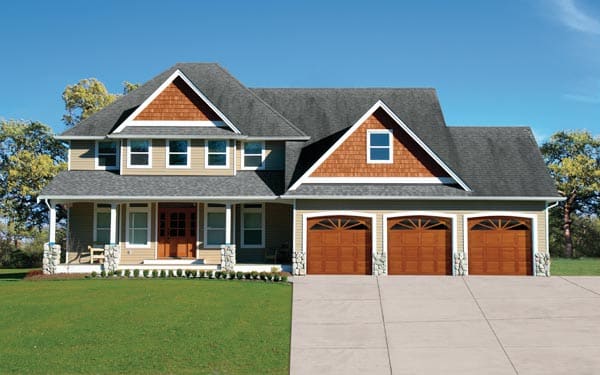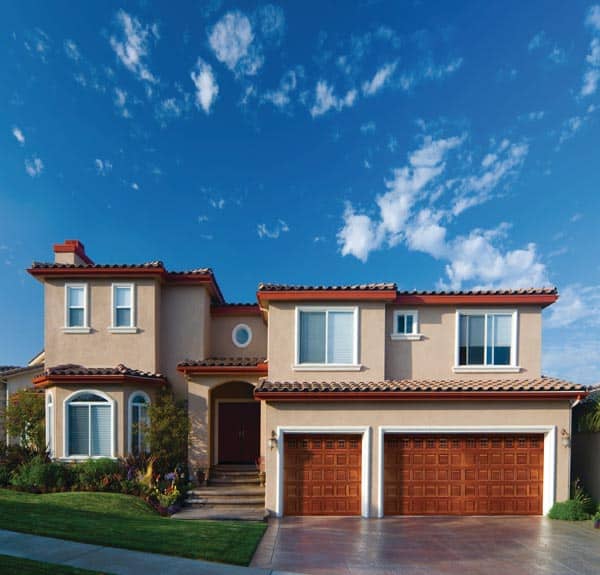 ​​​​​​​If you're searching for a clean, modern accent for your contemporary home, discover The Modern Aluminum Collection. The styling of these modern garage doors offers contemporary lines and sleek elegance. The anodized or powder-coated aluminum frames are strong and durable, ensuring long-lasting style and functionality. Choose from the powder coating palette that highlights the character of your home. This collection permits perfect lighting into your space by offering both clear and obscured glass garage door panel options. With The Modern Aluminum Collection from Overhead Door Company of Akron™, you'll appreciate the balance of beauty and function at every homecoming.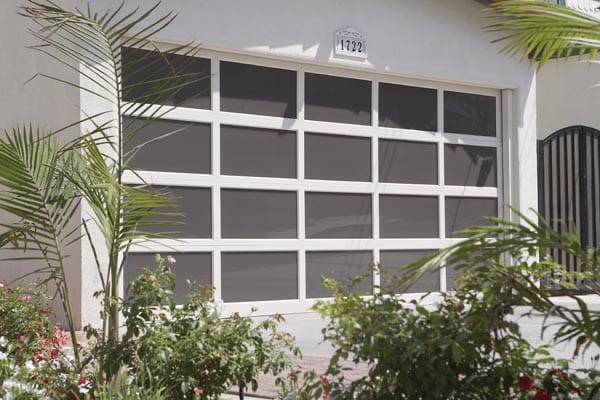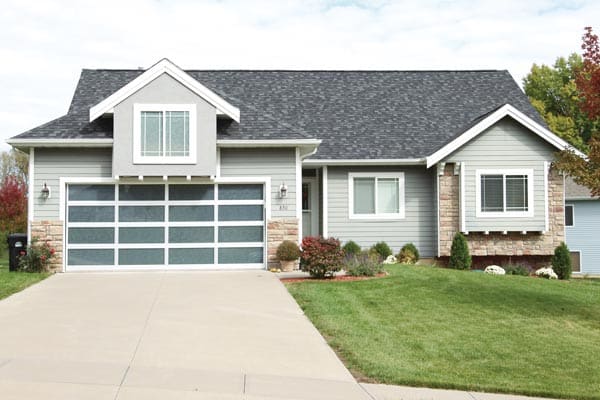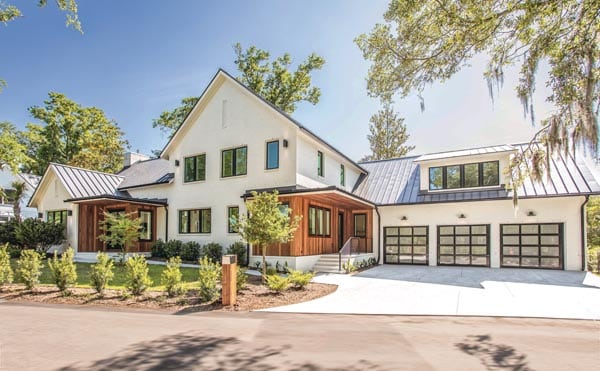 Accentuate your sophistication with The Envy™ Collection. This collection offers edge-to-edge glass garage doors that are distinctive yet sleek, emphasizing the allure of your contemporary home. The tempered safety-glass panels mounted on an aluminum structure provide an ultra-modern, frameless look. Metal parts are powder coated, creating a high-quality finish to this smart design. Vinyl seals and tongue-and-groove construction create that crucial weather-proof surface. Whether you're shopping for new garage door installation or replacement, The Envy™ Collection delivers the unrivaled quality construction and conscientious styling you'd expect from Overhead Door Company of Akron™.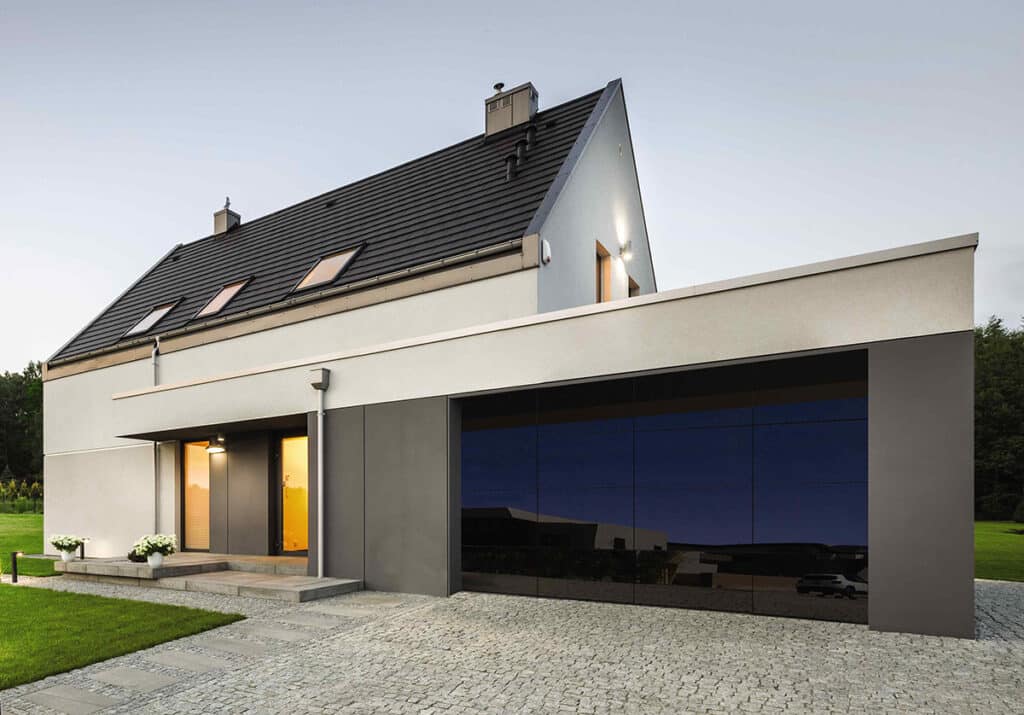 Compliment your home with dependable strength and enduring design. The Courtyard Collection® combines the durability of an insulated steel garage door with the classic elegance of a carriage house door. These doors are insulated with an R-value up to 10 for increased thermal efficiency. The embossed wood-grain texture creates that carriage-style garage door character with the longevity of steel construction. Customize to reflect your taste by choosing from a wide array of stains and finishes, as well as decorative hardware. Select from window options that heighten the function and the beauty of the door. Choosing faux wood garage doors will offer you premium durability. Highlight your home with the Courtyard Collection®'s strength and style.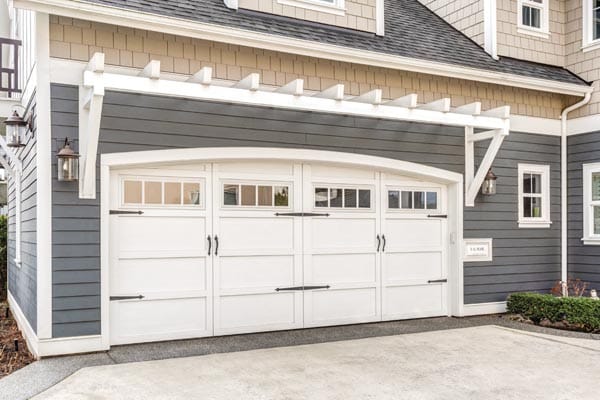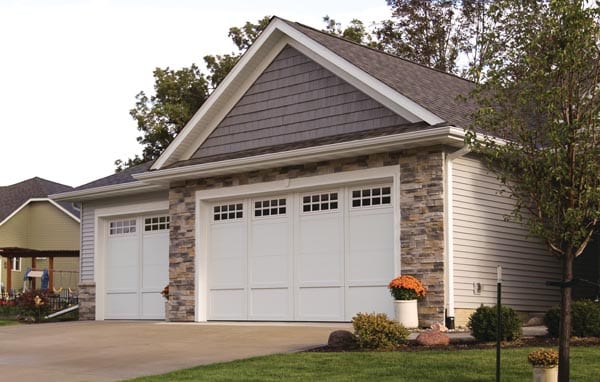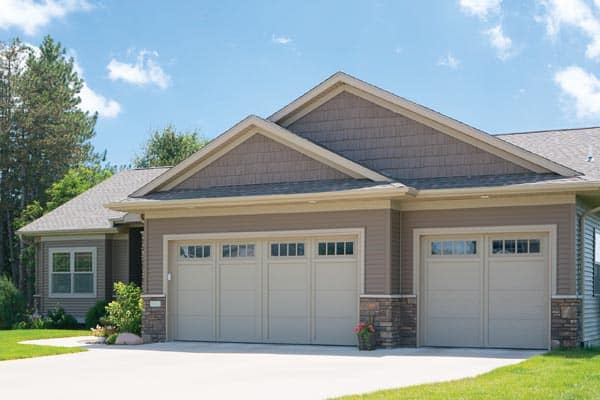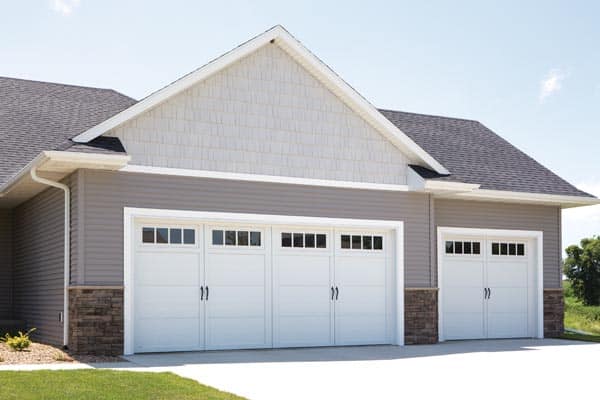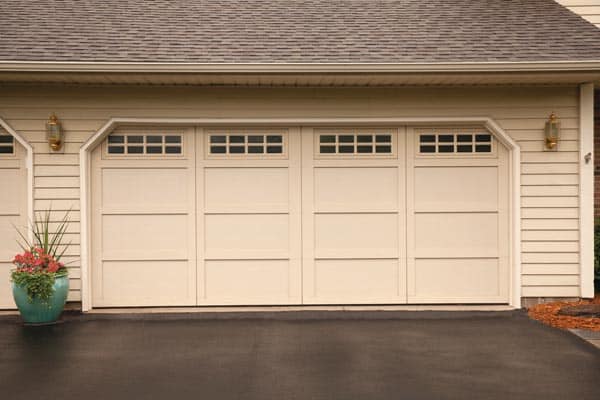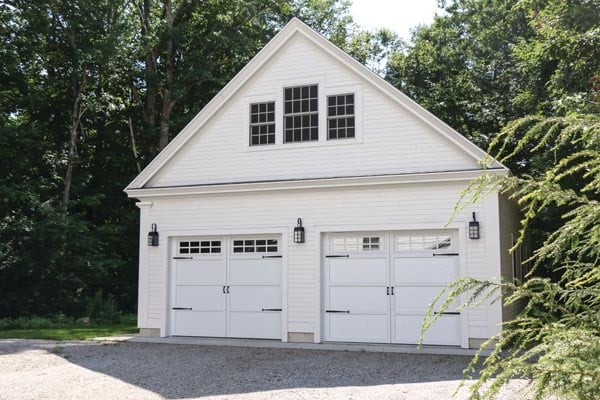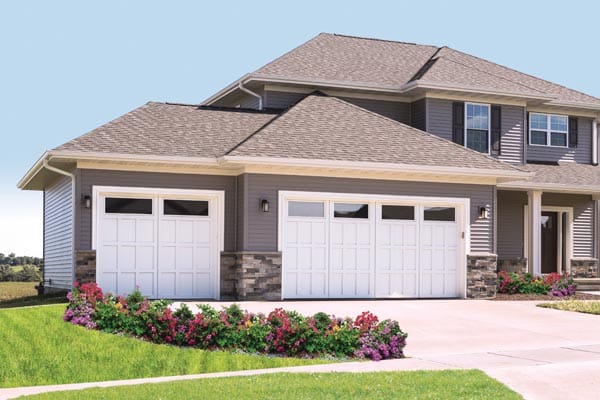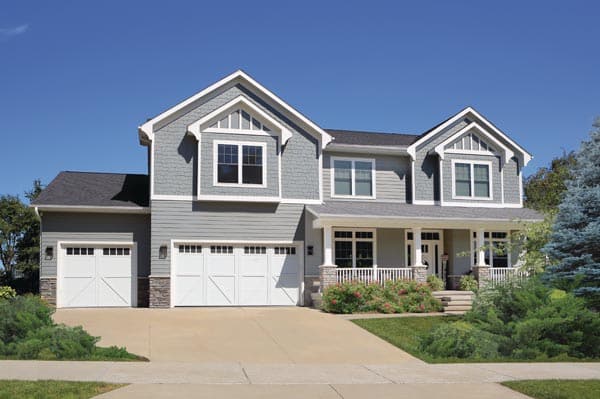 Impression steel collection
If you seek to compliment your home through attractive styling and durability, consider the Impression Steel Collection®. A variety of architectural styles provide you with a palette of options, including oversized windows, glass type, embossed panels, premium and standard colors, and decorative hardware. Our collection combines tough construction with customized design. These steel garage doors offer corrosion resistance, an impressive wind-load rating, and an insulation value of R-12. With a construction that's versatile enough to sustain in any location, this American garage door is a low-maintenance option that still delivers the beauty and charm you desire for your home.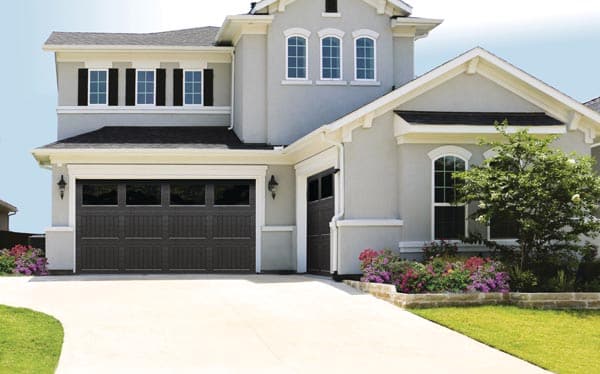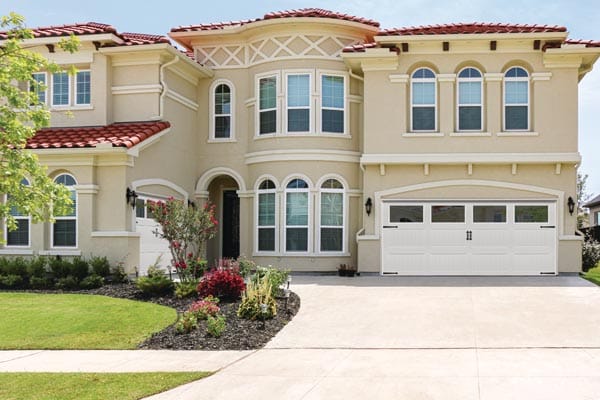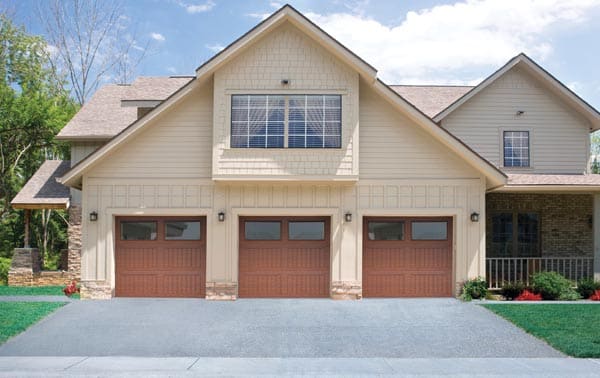 Stop subjecting your garage space to extremes. The Thermacore® Collection offers the highest quality insulated steel garage doors. The premium construction of polyurethane insulation sandwiched between corrosion-resistant steel provides maximum thermal performance and long-lasting use. The garage door panels feature specialized seals and thermal breaks to reduce air infiltration, making these doors ideal for hot or cold climates. Panels may be insulated with an R-value up to 17.5 to suit your needs. None of this efficiency comes at the cost of attractive appearance. Thermacore® doors are available in a variety of architectural styles, colors, and surface textures, with window and hardware options to highlight the design. Choose to make your space beautiful outside and comfortable within.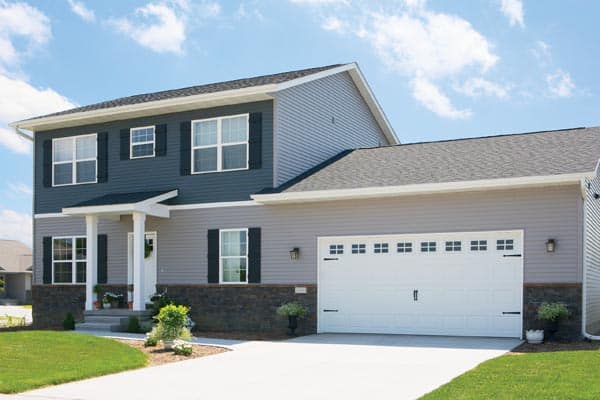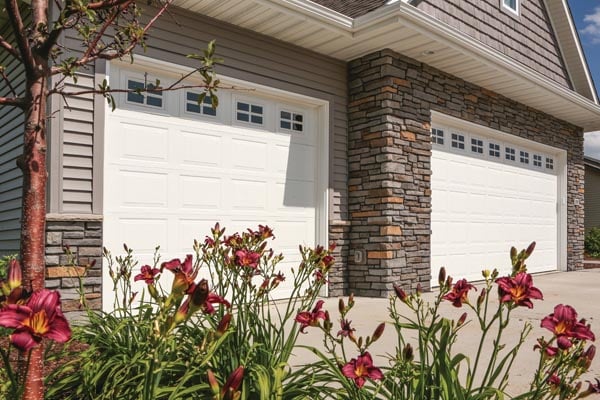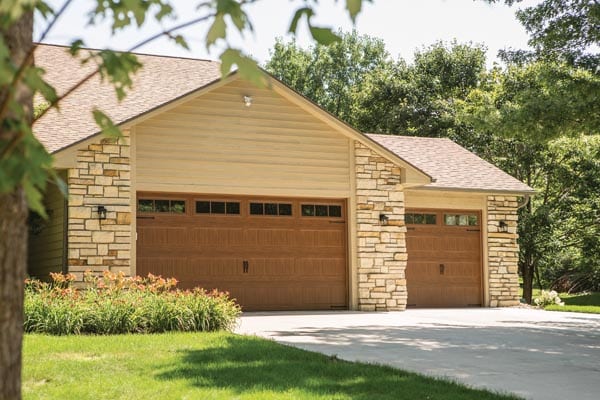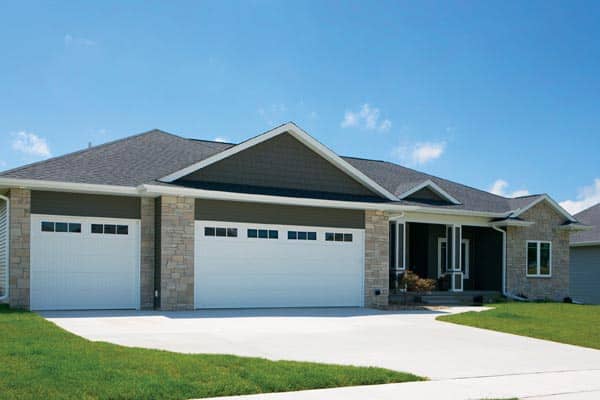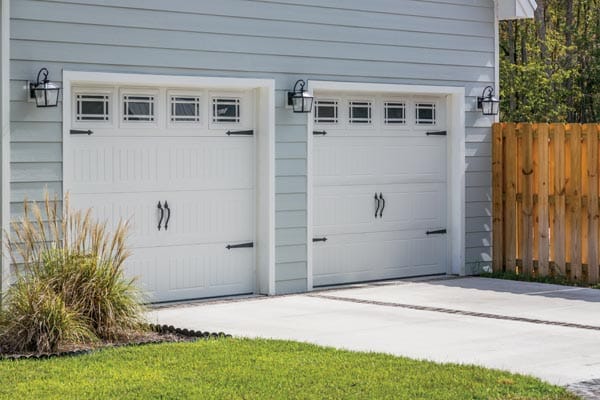 Carriage house collection
Your attention to detail doesn't end with appearance. If you are seeking style and substance, consider the Carriage House Collection. This collection blends the classic presentation of carriage house garage doors with the strength of steel. The embossed wood-grain texture presents the traditional look of an outward-swinging door while offering the convenience of a low-maintenance, durable surface overhead door. These insulated steel garage doors deliver excellent thermal performance and feature a wide selection of stained and painted finishes, as well as many choices in windows and hardware. Let this home improvement integrate your design with the superior strength of steel.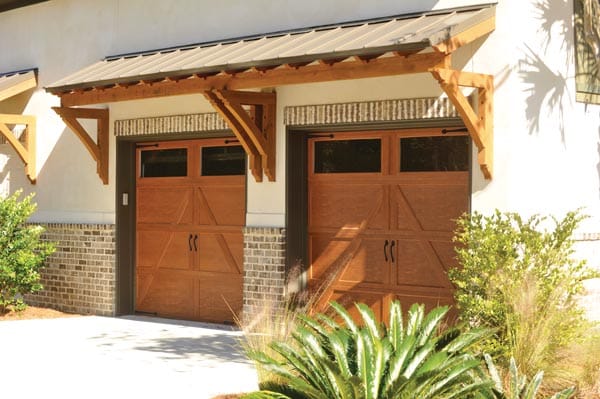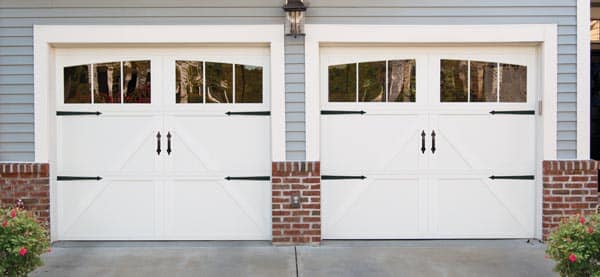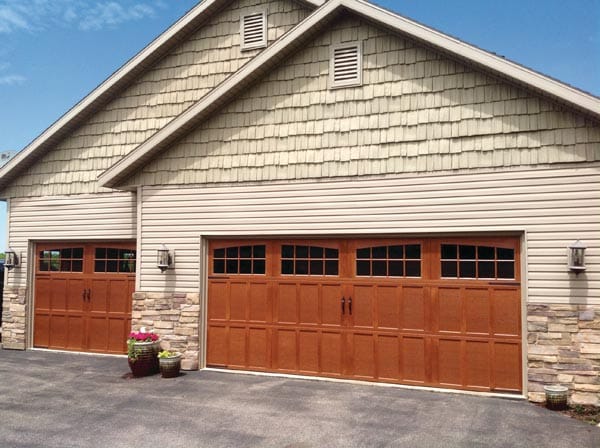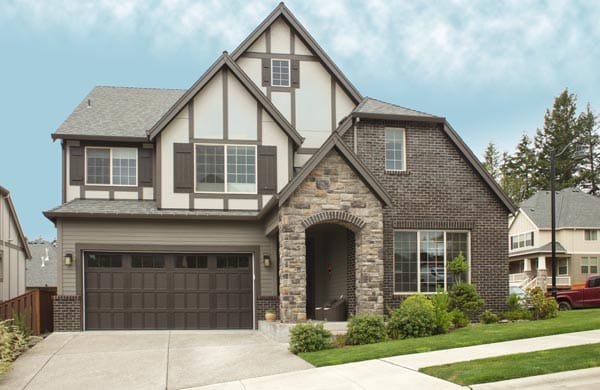 TRADITIONAL STEEL COLLECTION
Find your fashion flare and a quality door for an outstanding value. The Traditional Steel Collection provides premium performance and durability without the premium price. These steel garage doors are available in many design styles, so you can choose to keep it simple or customize with panels, colors, windows, and hardware that complement the appearance of your home. Optional insulation for improved thermal performance is available, and every door features reinforced steel construction, a durable finish, and weather-resistant seals. You don't have to sacrifice quality for savings on garage door cost. The Traditional Steel Collection will ease your mind and pocketbook with appealing designs and robust performance to upgrade your home.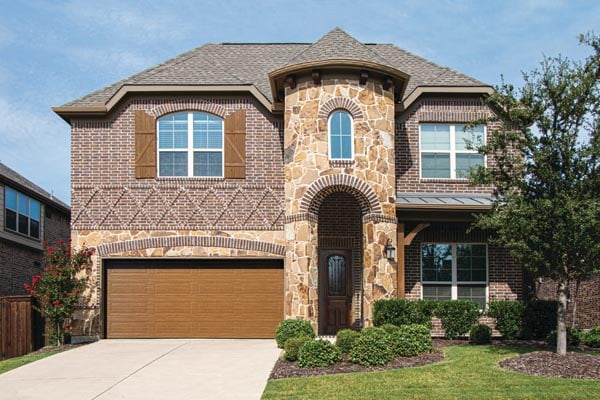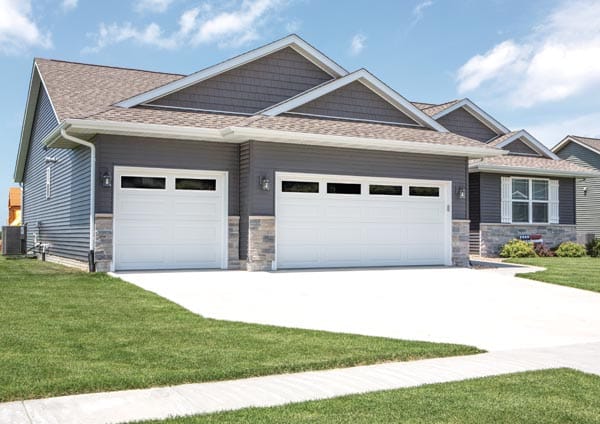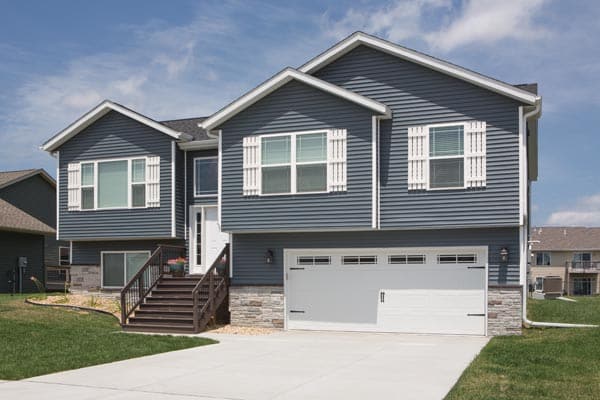 Impression Fiberglass Collection
​​​​​Preserve your architectural aesthetic or renew the character of your dwelling with custom garage doors from the Impression Fiberglass Collection®.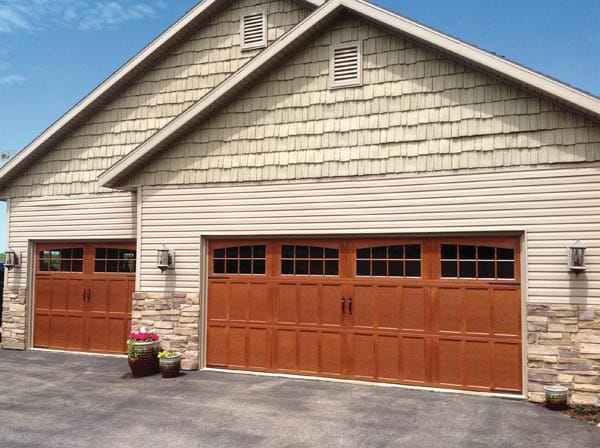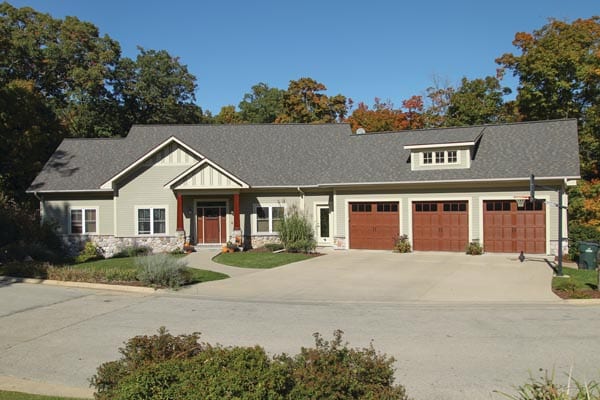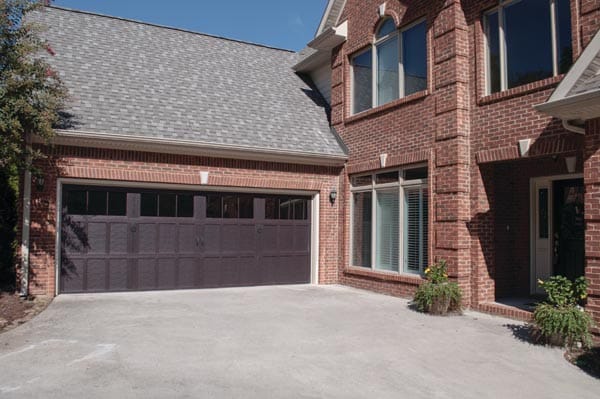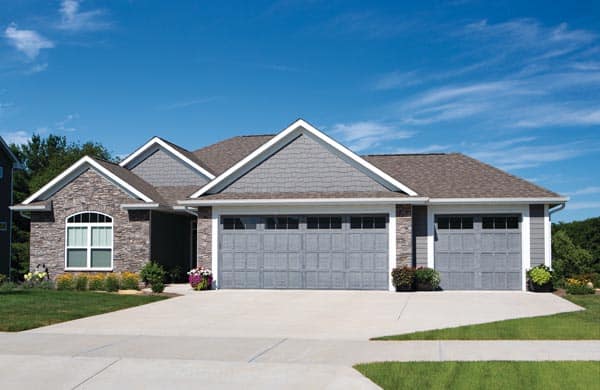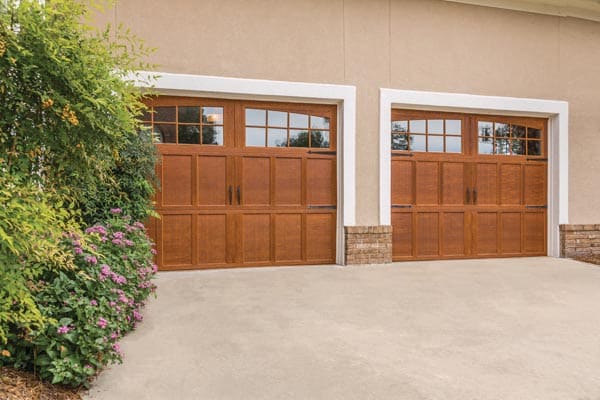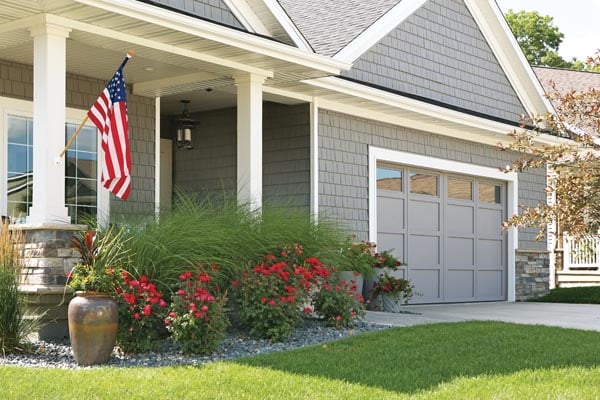 ​​​Finding that lasting strength you need from vinyl garage doors doesn't mean that you have to compromise an attractive appearance. The Durafirm Vinyl Collection® provides practical toughness along with all of the design options to make your door a part of your home.